The LCMHC-S Journey
"Leadership is not a position or title, it is action and example."
-Cory Booker-

Clinical supervision is a crucial and meaningful component in the training and development of counselors. In the state of North Carolina, the North Carolina Board of Licensed Clinical Mental Health Counselors (NCBLCMHC) oversees clinical supervision and the LCMHC-S is a credential added to the LCMHC license, which provides official approval to offer clinical supervision services.
As a supervisor you are responsible for a significant part of training the next generation of licensed professional clinical mental health counselors. Find out if you're a good fit.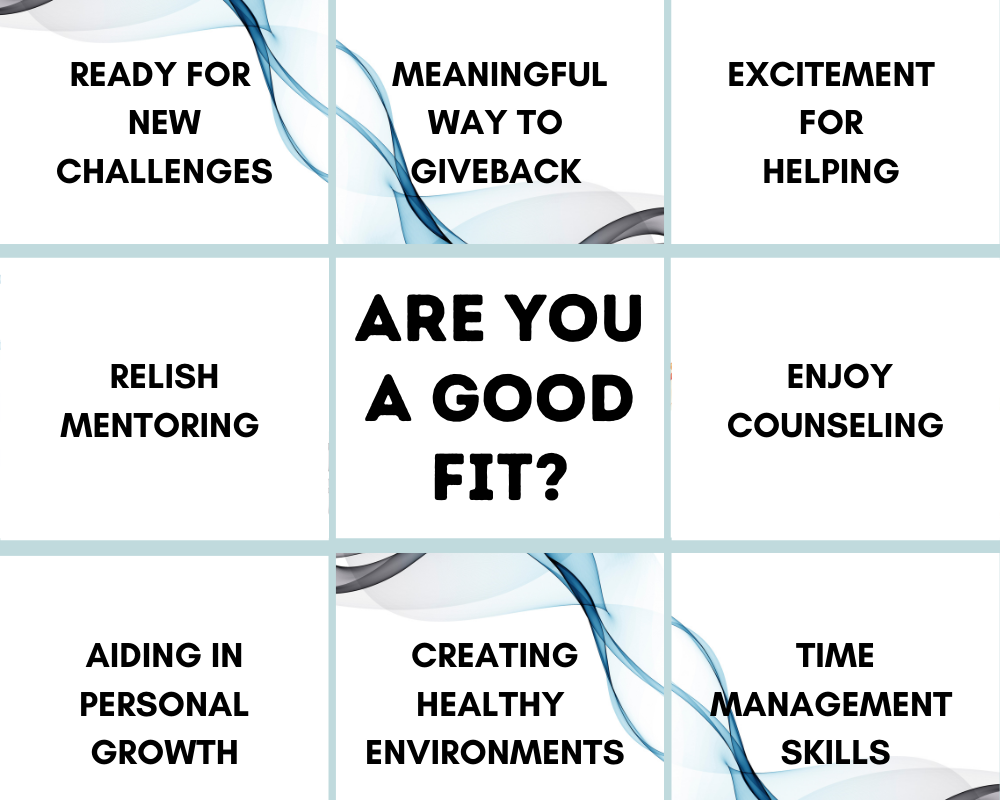 Do you enjoy and revere the process of counseling?
Do you relish the prospect of mentoring others?
Do you want to assist therapists with personal growth?
Do you have the mental and scheduling capacity to meet regularly (often weekly) with an LCMHCA supervisee?
Are you excited about the idea of helping therapists develop their clinical skills?
Are you able and willing to create a supportive, professional, multiculturally aware, and ethical environment?
Are you ready for a new challenge and a meaningful way to give back to the profession?
Clinical Supervisor Roles and Responsibilities
Teacher - Instruct on specific clinical and case-conceptualization skills; Be aware of ethical and legal guidelines for the counseling profession.
Evaluator - Identify needs of both the counselor and the client; Monitor counselor performance by reviewing session recordings and documents; Give feedback in a constructive manner; Engage in clinical oversight to constantly assess the welfare of the counselor's clients.
Coach - Create an atmosphere that promotes self-exploration and intrinsic motivation; Empower and encourage the counselor; Promote professional growth in a supportive and caring way.
Mentor - Model both self-reflection and clinical skills; Engage in a professional relationship that mirrors the support and professionalism of a therapeutic relationship.
Consultant - Offer insight and feedback on the use of evidence-based practices; assist in implementation of an ethical decision-making model; Serve as a sounding board for career options and exploration.
Minimum LCMHC-S Application Requirements
Training – you will need either 3 graduate credits of clinical supervision coursework or 45 hours of approved clinical supervision training
Experience – 2,500 hours of direct client contact hours with at least 5 years of full-time professional counseling work (these hours must be earned while being fully licensed), or 8 years of part-time professional counseling work (these hours must be earned while being fully licensed)
License - Current active & unrestricted LCMHC license from the NCBLCMHC.
Next Steps
Complete the application form

online

Submit 3 professional references (at least one from a fellow licensed counselor)

Complete form(s) by a licensed professional who can verify your clinical experience

Submit a new Professional Disclosure Statement specifically for clinical supervision

Agree to and pay for a Criminal Background Check ($38)

Complete the Jurisprudence Exam ($45), which covers: the functions & duties of the NCBLCMHC, the qualifications for licensure, ACA ethical codes, and the NC state laws & administrative rules regarding training and licensure

Pay the application fee of $238 (includes $38 criminal background check fee)

Get your application "validated" by completing an additional attestation form, signed by a Notary Public
LCMHC-S Credential And Training
Once you become a licensed clinical supervisor, you can be listed in the official LCCNC supervisor directory. This listing will help you get connected with potential LCMHC-A supervisees and get started with your first supervisory relationship!
The LCMHC-S license is granted by the NCBLCMHC. It is an independent and unrestricted license, which supersedes the LCMHC license. The LCMHC-S license allows a person to practice counseling as well as provide clinical supervision to LCMHCAs. The LCMHC-S license numbers start with an "S", for example S0000.
The NCBLCMHC mandates that "Clinical Supervision Training shall provide an understanding of the purposes, theoretical frameworks, and models of clinical supervision as well as the roles and relationships related to clinical supervision; these shall include legal, ethical, and multicultural issues associated with clinical supervision." For all upcoming events and those associated to professional development view the CEs & Events page.


Clinical Supervisors in NC
On July 27, 2009 House Bill 746 was signed into law by the North Carolina Legislature. This meant that starting October 1, 2009, newly graduated NC counselors could be supervised by an LPC instead of a psychiatrist or other doctoral level professional with an entirely different training. As a result, the NC LPC Licensure Board established two new licensing categories (the LPC-A and the LPC-S) along with accompanying guidelines, protocols, and paperwork.

On November 6, 2019 another legislative change occurred. Counselors in NC (formerly known as Licensed Professional Counselors or LPCs) became Licensed Clinical Mental Health Counselors. Subsequently, counselors with the LPC-S clinical supervision license became LCMHCSs. These two historic NC legislative decisions are important to cementing our professional identity, professional autonomy, and establishing our standing as mental health professionals alongside social workers and psychologists.

Clinical Supervisor Training in NC
In late 2008, two members of the LCCNC Professional Development Committee started working on the development of a Supervisor training for LPCs. Both Dr. Shirley Huffman and Dr. Dwaine Phifer had previously studied under Dr. L. DiAnne Borders, a professor at UNC-G. Dr. Borders believed in a learning-by-doing "laboratory" approach to supervision. At UNC-G, doctoral students videotaped supervision sessions with Master's level students. Dr. Borders then reviewed and discussed these tapes with the doctoral students. She, in turn, videotaped her supervision sessions with those doctoral students and repeated the same type of in-depth analysis with a self-supervision format.
With their shared background as UNC-G doctoral students, Shirley and Dwaine collaborated and met regularly to build an experiential, "laboratory" method for training clinical supervisors inspired by their experiences with Dr. Borders. During one of the supervision training workshops, Shirley and Dwaine serendipitously met the future Dr. Rodney Harris. When family and work obligations precluded both Shirley and Dwaine from continuing their training schedule, Rodney became the standard bearer for the experiential supervision training model while completing his doctorate.
Around 2014, the LCCNC Board approached Dwaine about developing a training model to assist in LCCNC members earning the required 45 hours of credit needed for the LPC-S credential. Dwaine and Rodney worked together on the pilot four-day presentation and the accompanying experiential group exercises for this 45-hour training. Their enhancements to the existing Huffman/Phifer supervision training model became known as the "Mirror-in-the-Mirror" Supervision Training.
At the end of the first training, attendees shared suggestions and written critiques on the experience. This feedback guided and continues to guide useful improvements in the training content for future presentations. Each training group functions as a living laboratory for fine-tuning the supervision training model. Attendees continue to express enthusiasm for the experiential training method. Trainees appreciate learning both HOW and WHY to provide supervision in a controlled, emotionally safe, supportive, and encouraging learning laboratory. Since the inception of the "Mirror-in-the-Mirror" Supervision Training, several LCCNC members have even completed the "train the trainer" experience and became vetted supervisor trainers themselves.
LCCNC is proud to endorse the "Mirror-in-the-Mirror" Supervision training protocol for the benefit of supervisors and supervisees. LCCNC also continues to offer ongoing training through Professional Development Committee activities and education sessions at each LCCNC Annual Conference.